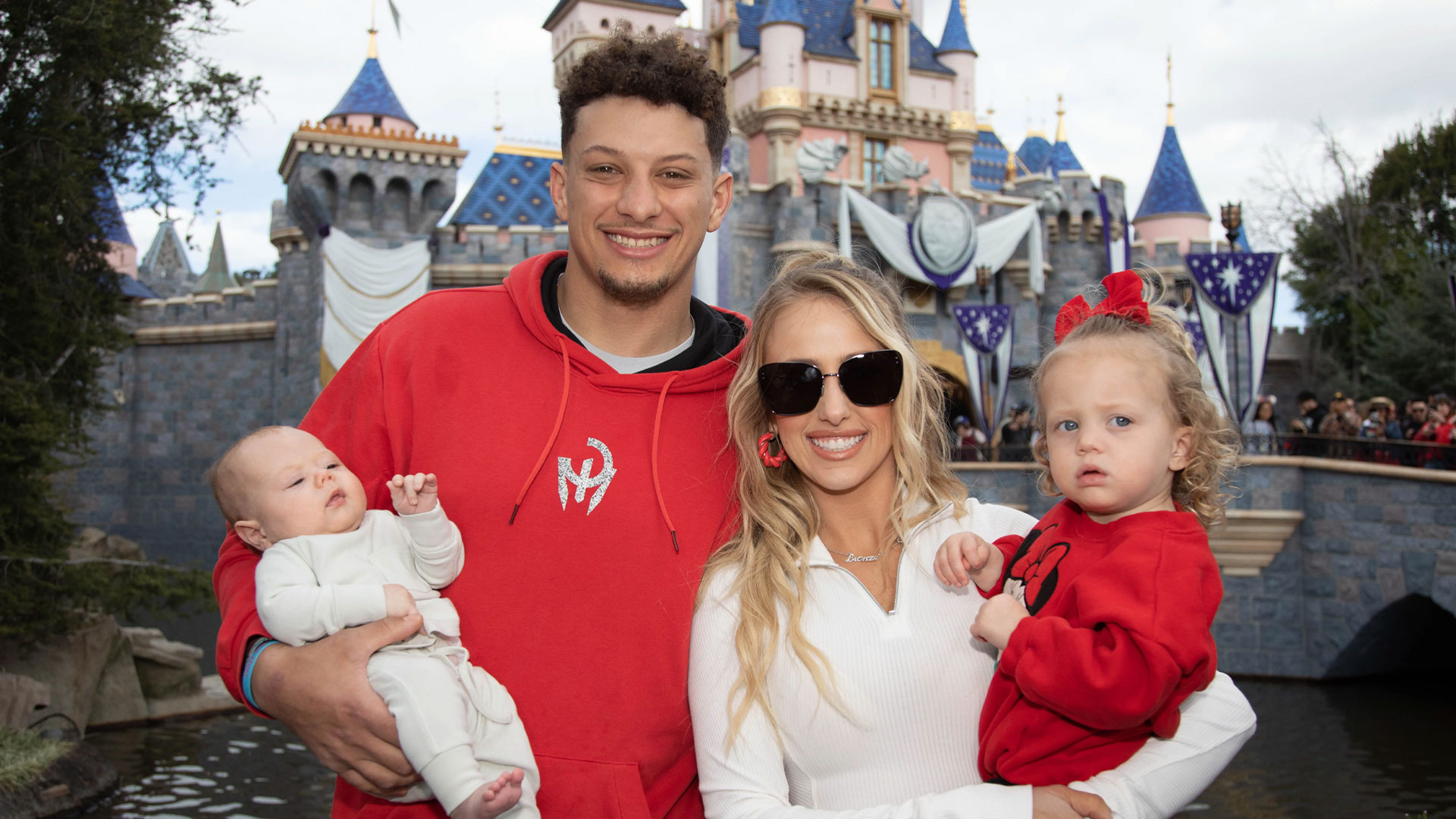 Patrick Mahomes is celebrating winning Super Bowl LVII by hitting up the happiest place on Earth!
On Monday, the Kansas City Chiefs quarterback took his wife Brittany, daughter Sterling and son Bronze to Disneyland in Anaheim, Calif.
"Welcome to the happiest place on earth, Bronze and Sterling! ❤️," Patrick wrote alongside a picture, which marked the first time he's shown his 11-week-old son's face.
Last night, Patrick scored his second Super Bowl victory in four years and he made it a family affair!
The pro athlete celebrated the team's big win with his wife and their 2-year-old daughter, as the trio gathered on the field at State Farm Stadium in Glendale, Ariz.
The couple shared a passionate kiss among the festive crowd before walking arm-in-arm as Patrick carried Sterling on his hip.
The proud dad and his loved ones had an additional reason to be so happy – the 27-year-old phenom was also named Super Bowl MVP after leading his team to a 38-35 victory over the Philadelphia Eagles with a sprained ankle.
Patrick made sure to give his football family some love, too. In addition to giving a hug to teammate Travis Kelce, he was also pictured in an embrace with Travis' brother and Eagles player Jason Kelce.
Patrick Mahomes Gets Support From Wife Brittany, Daughter Sterling & 11-Week-Old Son Bronze at Super Bowl LVII
View Gallery
Copyright © 2023 by NBC Universal, Inc. All Rights Reserved.
This material may not be republished, broadcast, rewritten or redistributed.