Get your broom sticks ready because the beloved cast of "Sabrina, the Teenage Witch" are reuniting for a good cause!
Melissa Joan Hart, Elisa Donovan, Caroline Rhea, China Jesusita Shavers, Nate Richert, Beth Broderick and more of the series' iconic stars are teaming up with Cast4Good to bring fans a virtual event to benefit World Vision, Access Hollywood can exclusively reveal.
The exciting fan experience will be aired live on Thursday, May 21 at 11AM PST on the Loop app. The virtual reunion will include a live panel, a fan Q&A, and one-on-one video chats with the actors. You can snag tickets for the "Sabrina, the Teenage Witch" event starting May 16th at www.Cast4Good.com.
"The Sabrina cast is excited to be able to catch up virtually with our fans from around the world through Cast4Good, and all for a charity we love and adore, World Vision," Melissa said in a statement to Access Hollywood.
And Melissa isn't the only cast member excited for the event!
"It's always great to see these guys. Never a dull moment. No matter how much time goes by, we always pick up where we left off, " Nate Richert said in a statement to Access Hollywood.
While Beth Broderick shared, "I always love hanging out with my 'Sabrina' family! Don't miss your chance to join us!! Best Witches!"
"Nobody has to ask us twice to do a reunion– we all really love being together! If we can bring a little joy to the fans while raising funds to combat this terrible pandemic– it makes me feel a little less powerless in this uncertain and challenging time. We are truly all in this together," Elisa Donovan also explained.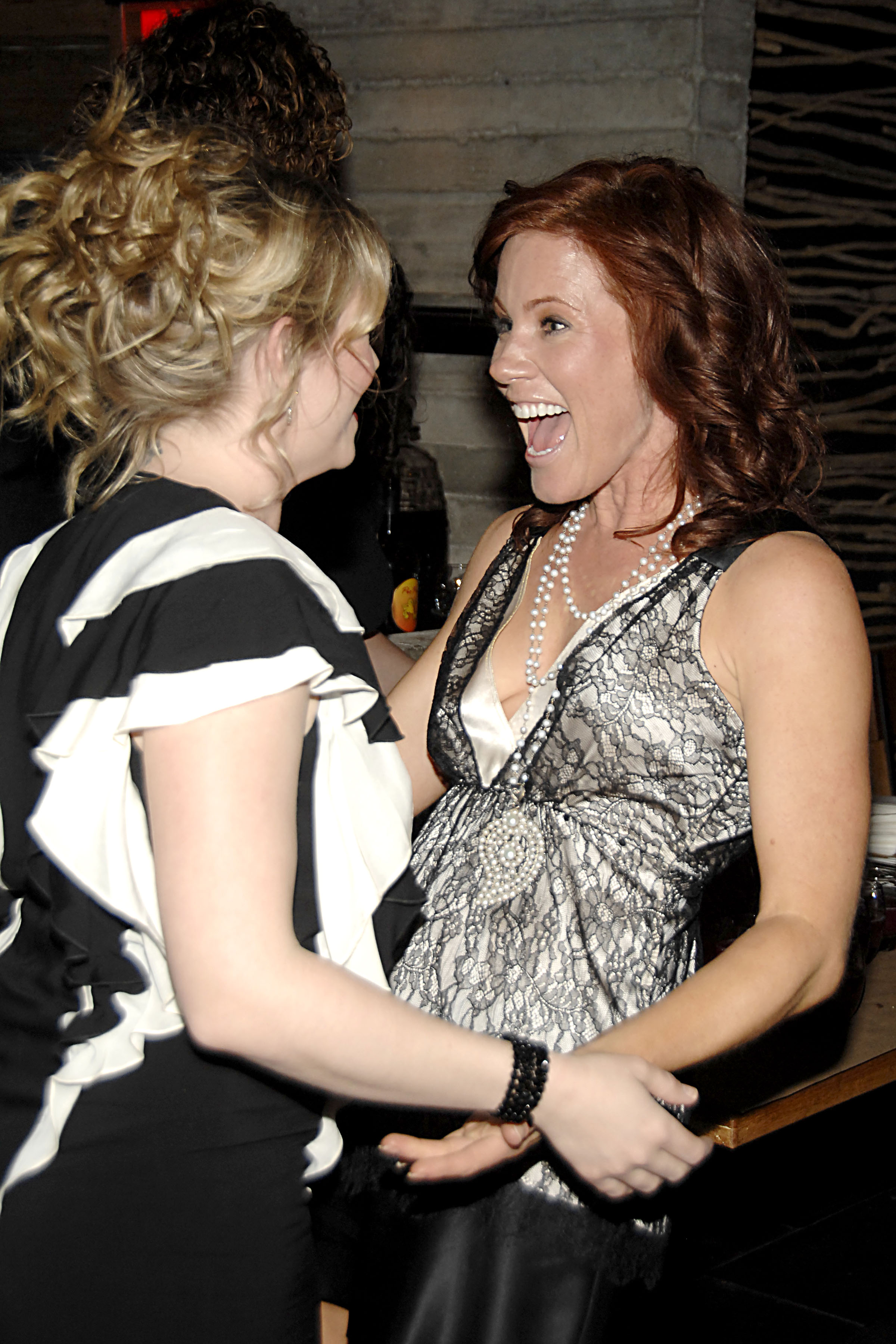 And Jenna Green revealed that fans can expect a very animated, excited reunion, saying, "We're all big talkers and love nothing more than sharing stories of hilarity and all the crazy adventures we had filming the show. The fact that fans from all over the world will get the chance to see this reunion, live, is refreshing and feels so very special at a time when we can all use a smile and a belly laugh, and the fact that we can raise some money for charity makes it even better!"
Lastly, David Lascher said that he just can't wait to see his "old pals."
"I am so thrilled to reunite with my Sabrina cast mates, who are also some of my best friends, to support World Vision and their Covid-19 relief work. I have the greatest memories from those year on Sabrina at Paramount and I'm excited to share them with the fans as well as see my old pals," David shared in a statement to Access Hollywood.
The upcoming event will be led by Cast4Good, which is a new fundraising platform that was founded in response to the global COVID-19 pandemic. The new organization is set to raise money for charitable organizations through global virtual fan fests.
"Cast4Good could not be more excited to have the cast of Sabrina the Teenage Witch back together again to raise money for World Vision's COVID-19 crisis response efforts. The hugely popular series has a global fan base and we're excited to bring everyone together during this difficult time and in support of a great cause," Todd Krim, founder of Cast4Good, said in a statement to Access Hollywood.
All proceeds from the event will benefit World Vision, a charity that partners with children, families, and their communities to reach their full potential by tackling the causes of poverty and injustice.
"Sabrina, the Teenage Witch" was one of the biggest shows from the '90s! The hit ABC sitcom, which was based on a 1960s comic-book series, aired for 7 seasons between 1996 and 2003.
Copyright © 2023 by NBC Universal, Inc. All Rights Reserved.
This material may not be republished, broadcast, rewritten or redistributed.