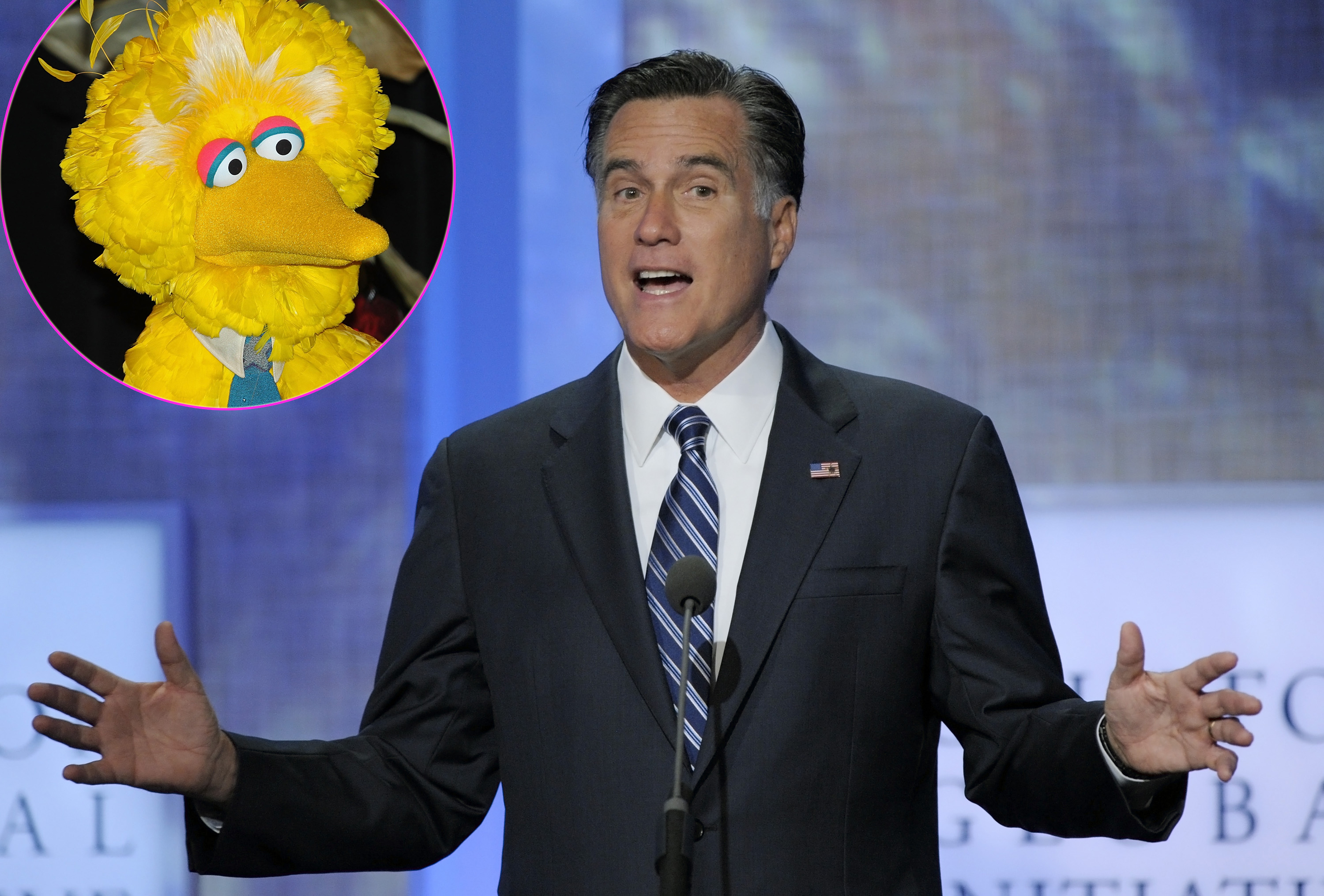 Sesame Workshop, the organization behind "Sesame Street," has responded to Gov. Mitt Romney's mention of their beloved feathered character, Big Bird, during Wednesday's Presidential debate.
In a statement to Access Hollywood on Thursday, the organization said, "Sesame Workshop is a nonpartisan, nonprofit, educational organization. We do not comment on campaigns, but we're happy we can all agree that everyone likes Big Bird."
During Wednesday night's debate, Gov. Romney brought up the beloved children's character while explaining to moderator Jim Lehrer what entities he would cut funding to in order to balance the U.S. budget.
"I'm sorry, Jim. I'm going to the stop the subsidy to PBS. I'm going to stop other things," he said. "I like PBS. I love Big Bird. I actually like you, too."
Adding, "But I'm not going to keep on spending money on things to borrow money from China to pay for it."
Copyright © 2023 by NBC Universal, Inc. All Rights Reserved.
This material may not be republished, broadcast, rewritten or redistributed.