The death of Playboy founder, Hugh Hefner left Hollywood
mourning, but we can't help but think about all the Playboy bunnies Hef brought into the
spotlight since the infamous magazine started in 1953.
Wonder where your favorite Playboy gals are now? Check it out!
Barbi Benton
At 18, she began her career at Playboy and a year later in 1969 she landed her first of four Playboy covers. Barbi dated Hugh Hefner from 1969-1976, which was considered a lengthy amount of time for Hef. After parting way with Hef, she married George Gradow in 1979 and they had two children together. Barbi divides her family's time between homes in Aspen and Los Angeles and she and Hef remained close friends through the years.
Shannon Tweed
Shannon got her start on Playboy because of a show called "Thrill of a Lifetime," which lets its viewers live out their dreams. They casted Shannon, an aspiring model, at the time. Shannon's shoot led to her becoming the 1982 Playmate of the Year and also launched her acting career. She lived at the Playboy Mansion for about 14 months as Hugh Hefner's partner. She ended up meeting her husband, KISS bassist Gene Simmons, at the Playboy Mansion in 1983.
Shannon shared this photo on Instagram and paid her respects to Hef with a touching note. "#HughHefnerwill be missed by us both and many more around the world. He had a profound effect on my life. My husband and Hef often talked about the many things they had in common aside from me. Movies, comics, politics philosophies and love."
Pamela Anderson
Pamela Anderson rose to fame when she covered the October 1989 issue of Playboy as the Playmate of the Month in 1990. After her Playboy fame, Pamela scored the role of C. J. Parker on "Baywatch" and played the part for five years. She and Hef were always close and Pam had a whopping 14 Playboy covers throughout her career, leading many to believe that she was Hef's muse of sorts. She shared an emotional goodbye to her longtime friend on Instagram late on Wednesday after she heard the news of his passing, "My favorite image of #Hef and I. His piercing manly stare that turned you instantly into everything female."
Anna Nicole Smith
Also known as Miss May 1992 or Playmate of the Year 1993, Anna Nicole Smith is one of the most famous Playboy models. Smith landed her first Playboy cover in March 1992 with the name Vickie Smith. She went on to do four more covers for Hugh Hefner' magazine, including the June 1993 Playmate of the Year issue. Her last cover was published in May 2007. Anna Nicole was no stranger to controversy, and she had a highly-publicized marriage to J. Howard Marshall. Following his death, Anna Nicole began a lengthy legal battle over his estate. Anna Nicole died at the young age of 39 from an overdose on prescription drugs. At the time of her death, her son, Daniel, had just passed away, and she was also in a bitter custody battle over her daughter, Dannielynn Birkhead.
Marilyn Monroe
Marilyn Monroe was already a successful actress when her nude photos appeared in the debut issue of Playboy Magazine in 1953. Hefner bought the photos, which we taken before Monroe got famous. Her career and life were consistently in the spotlight due to high =profile relationships, however she and Hef were never romantic. On August 5, 1962 Marilyn was found dead in her bedroom, the coroner ruled the death "probable suicide." She and Hefner will forever be tied though in life and in death — Hefner will be buried beside her crypt in Los Angeles.
Jenny McCarthy
Jenny McCarthy began her career in 1993 as a nude model for Playboy and was later named Playmate of the Year. McCarthy's career blossomed and she went on to host shows on MTV and became a host on "The View." She now hosts her own show on SiriusXM. The last time she posed for Playboy was for the cover in 2012, which she wanted to do for her 40th birthday. Jenny is married to actor, Donnie Wahlberg. Jenny remembered Hef with a sweet photo on Wednesday. She captioned the photo, "RIP #Hef Thank you for being a revolutionary and changing so many people's lives, especially mine. Thank you for choosing me to be one of your bunnies. I hope I made you proud. I will forever be grateful. 🙏😓❤"
Kendra Wilkinson-Baskett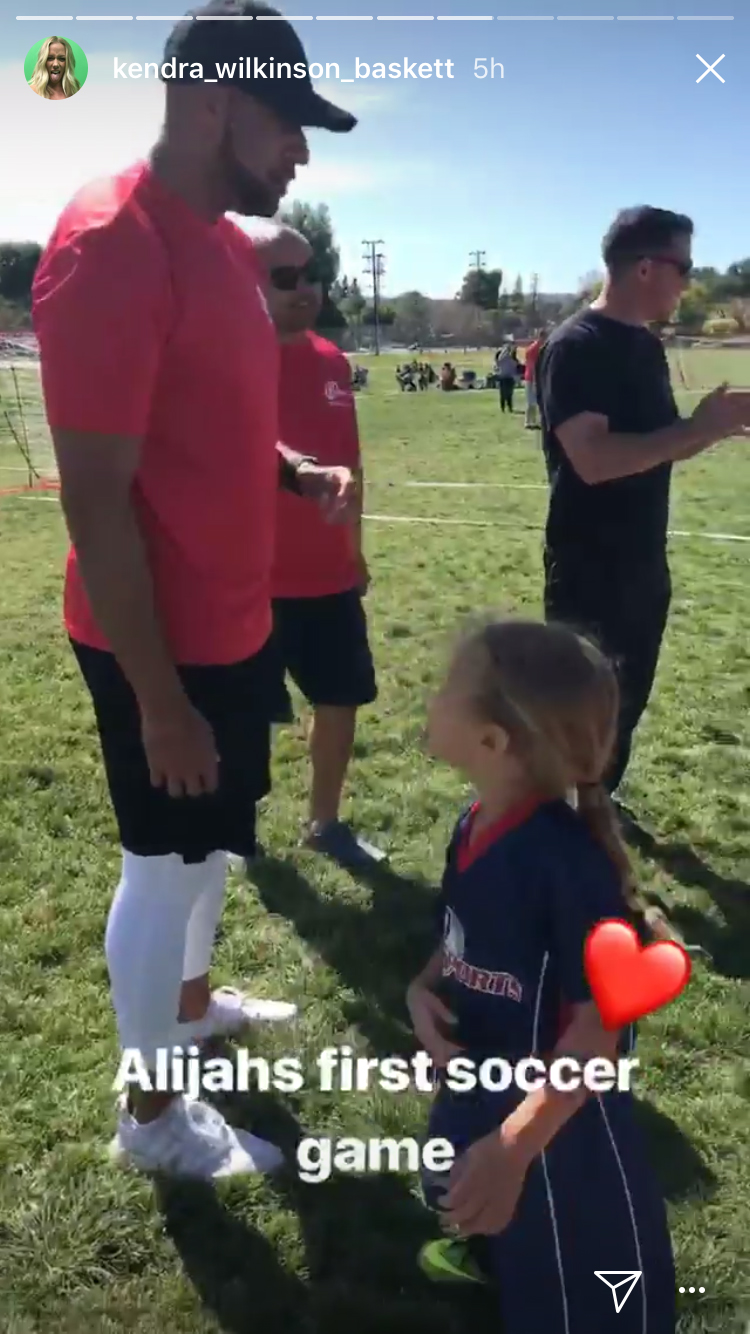 As luck would have it, Kendra met Hugh Hefner by working his 78th birthday party in 2004. Soon after they met, Hef asked Kendra to be one of his girlfriends and he moved her into the Playboy mansion. She was one of the girls featured on "The Girls Next Door," which followed Hef's girlfriends, Kendra, Holly Madison and Bridget Marquardt. In 2009, Kendra moved out of the mansion after meeting her husband, Hank Baskett, which led to her own spin-off series "Kendra." She and Hank have two children together, Hank Baskett IV and Alijah Mary.
Kendra posted a series of cute photos of she and Hef saying, "Thank you Hef!"
— Kevin Zelman
Copyright © 2021 by NBC Universal, Inc. All Rights Reserved.
This material may not be republished, broadcast, rewritten or redistributed.