Travis Barker is professing his love to wife Kourtney Kardashian with some new permanent ink.
On Saturday, the drummer shared a carousel of images on Instagram including one of his newest tattoo on his upper right thigh. He also shared a close-up of the ink which shows detailed artwork of her eyes.
The 47-year-old has multiple tattoo tributes to his wife, one of her name written across his chest and her lips inked to the inside of his bicep.
Based on Travis' tattoos, he's not shy about showing off his love for Kourtney, but it seems like their feelings are mutual. The couple always appear to be packing on the PDA, especially on red carpets.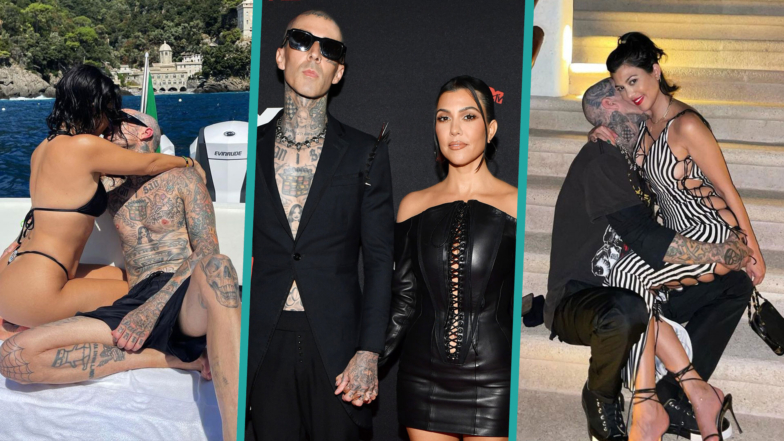 Kourtney Kardashian & Travis Barker's Love Story
View Gallery
In November, during an episode of Hulu's "The Kardashians," the Poosh founder explained why she and her hubby, Travis Barker, always do their signature tongue touching at red carpet events instead of full on kissing.
"I don't want to get lipstick all over him and I don't want to ruin my lipstick, but we also don't want to not kiss, so we'll kiss with our tongues. That's why we kiss that way," she revealed to the camera during a confessional.
The couple tied the knot in May 2022 after taking their longtime friendship to the next level and becoming romantic.
Kourtney Kardashian: Stylish Shots Of The Reality TV Star
View Gallery
Copyright © 2023 by NBC Universal, Inc. All Rights Reserved.
This material may not be republished, broadcast, rewritten or redistributed.