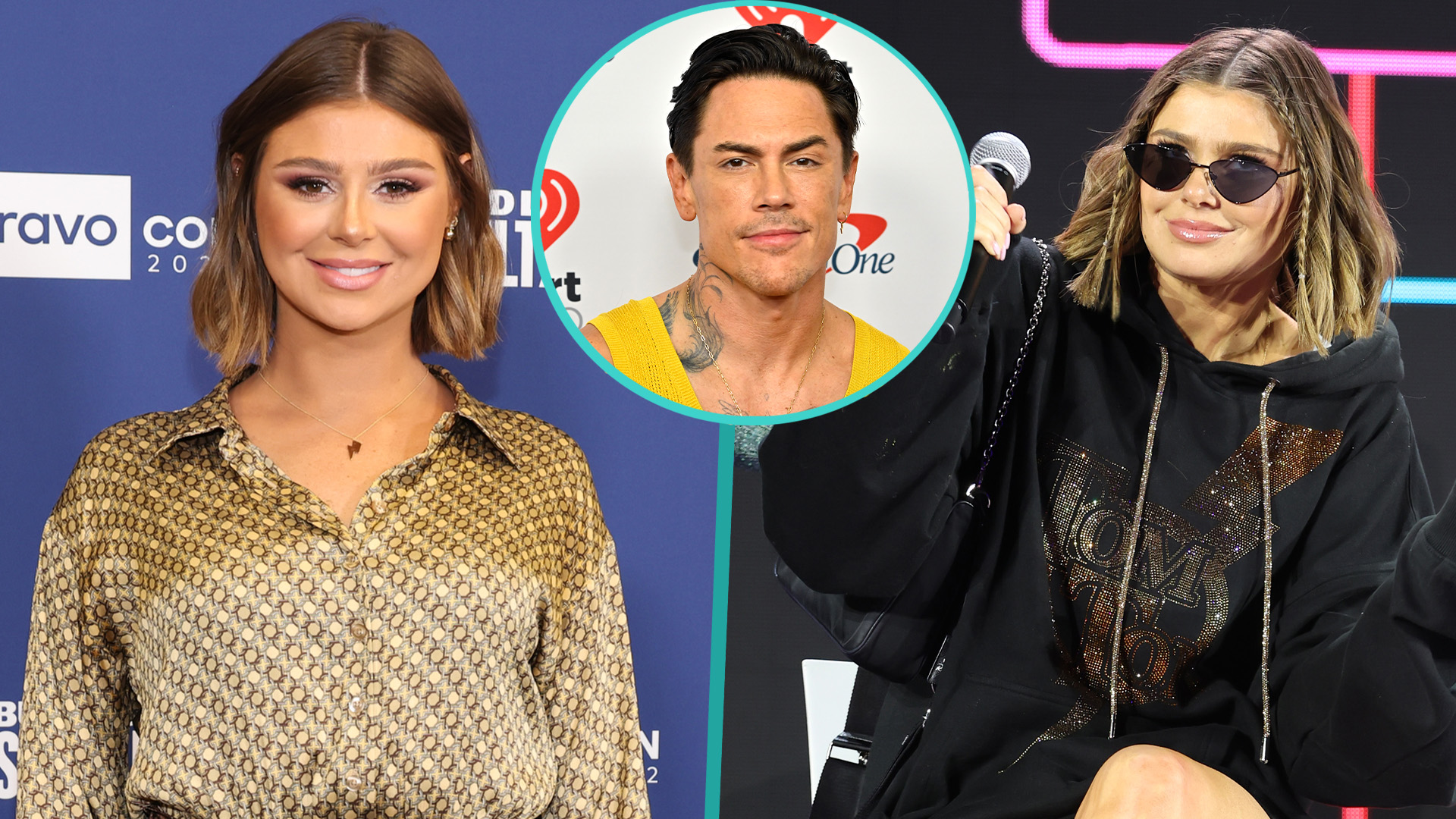 Raquel Leviss is letting go.
On Tuesday, Oct. 10, the "Vanderpump Rules" star revealed on her Instagram Story that for World Mental Health Day she is auctioning off her infamous TomTom hoodie and gold Scandoval lightning bolt necklace.
Those two items are linked to her secret romance with her co-star Tom Sandoval. The two had a months-long affair while Tom had been in a nine-year relationship with Ariana Madix. The fallout of that scandal aired on Season 10 of "Vanderpump Rules."
Now, Raquel is ready to move on from that part of her life.
"I'm currently in the process of letting go: letting go of the things that no longer serve me anymore," she said on her Instagram Story. "And as I'm cleaning out my closet, I have found a few items that are a little bit triggering and I just don't want to see them, I don't want to have them in my possession. I will never wear them again."
Raquel, who now goes by Rachel, is donating all the proceeds from the items to The National Alliance of Mental Illness (NAMI). The TomTom hoodies currently have a bid for $7,200 and the lightning bolt necklace has a bid for $2,000 on eBay as of Tuesday night.
"It's all about creating a better mindset, changing your environment so that you can set yourself up for success," she added. "Yeah, I'm about that right now."
Raquel famously wore the TomTom hoodie on day three of BravoCon on Oct. 16, 2022.
Inside BravoCon 2022
View Gallery
Sandoval owns TomTom with his "Vanderpump" co-star Tom Schwartz. At the time, fans thought her repping the merch meant she was referencing her rumored hook up with Schwartz.
She also wore the lightning bolt necklace a day earlier on day two of BravoCon on Oct. 15, 2022. When Access Hollywood chatted with her at that red carpet, she addressed those Schwartz dating rumors revealing she partied with the Toms the previous night.
"I can't really say much, you'll have to see how it all plays out, I guess. We're friends," she told Access before admitting she could "see it happening."