Will Smith may be in a whole new world, but his "The Fresh Prince of Bel-Air" past is never too far behind.
At the world premiere of Disney's "Aladdin" in Los Angeles on Tuesday night, Will was surprised by two of his former sitcom co-stars: Alfonso Ribeiro and Tatyana Ali.
Will wrapped an arm around Alfonso, who famously portrayed the rapper's straight-laced cousin Carlton Banks on "The Fresh Prince."
Alfonso made his reunion with Will a family affair, bringing his 5-year-old son, Alfonso Lincoln Ribeiro, Jr., to the kid-friendly event.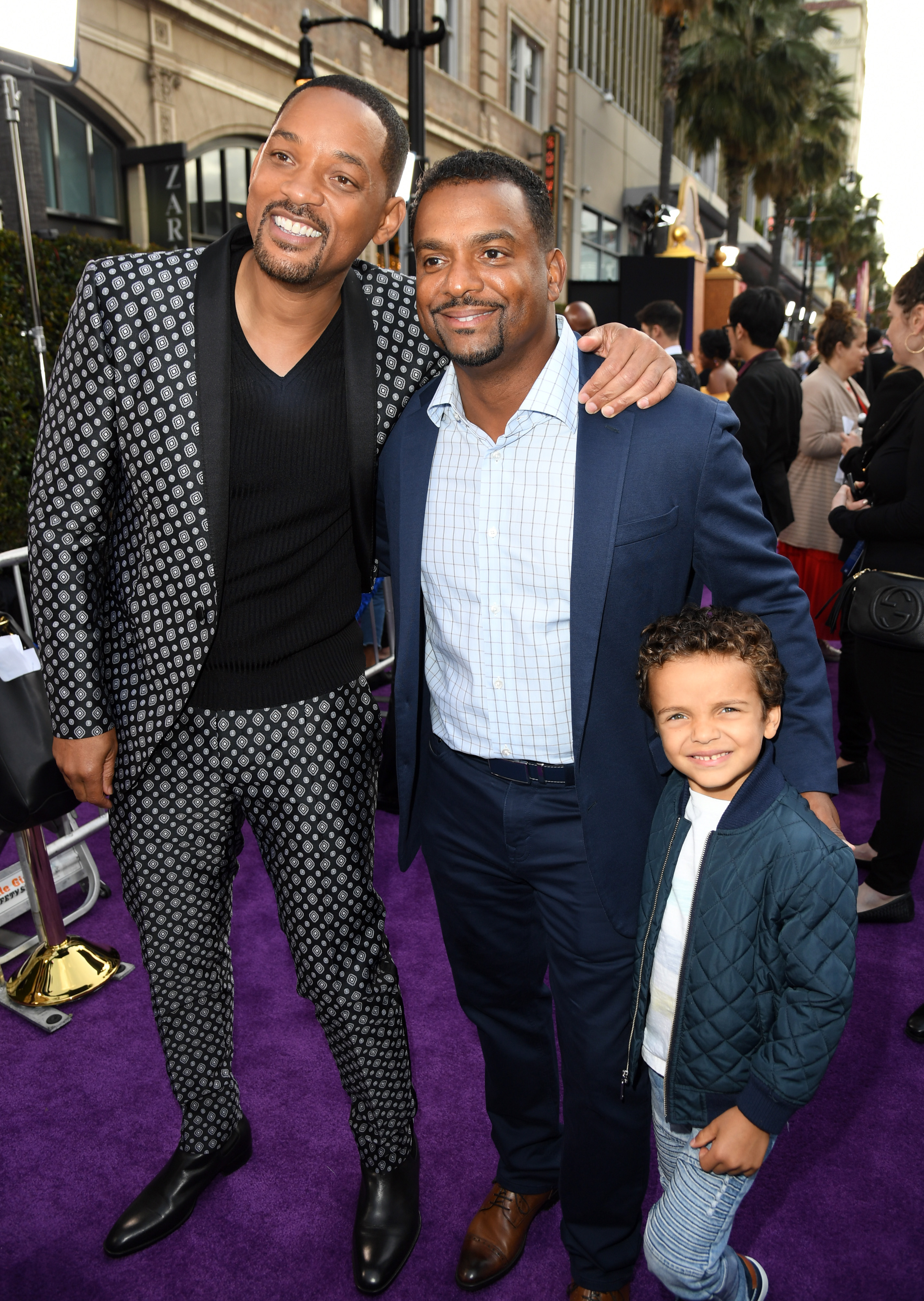 Tatyana, who played Carlton's little sister, Ashley, also got some bonding time in with Will. The "Suicide Squad" star was visibly excited to see her, breaking into a massive grin as he went in for a hug and peck on the cheek.
Tatyana also brought her full family: husband Vaughn Rasberry, 2-year-old son Edward and their little one on the way!
While Will (sadly) didn't get a purple-carpet appearance from Karyn Parsons, who would have perfectly rounded out the Banks kids, he did get some love from another member of his "Fresh Prince" family. Producer Benny Medina, whose upbringing the sitcom was loosely based off of, attended the event and posed with his former leading man.
In addition to his TV fam, Will also got some support from his real-life one. The movie star's wife, Jada Pinkett Smith, and his three children, Trey, Jaden, and Willow, posed for some fun family photos on the big night.
10 Disney Movies We Can't Wait To See In 2019
View Gallery