Jennifer Garner is opening up about being a working mom. In an exclusive interview with Access Hollywood guest correspondent, Zanna Roberts Rassi, the mother of three reflected on on parenting and if her children were part of her new product line for her company, Once Upon a Farm.
While sharing the exciting details of the new Refrigerated Oat Bar's with Access, Jen admitted her three kids get involved in the taste testing.
"If they're there then yes, they are just like 'Mom is that new innovation in the fridge? Can we try that with you?'" she said "They have a lot of ownership over this innovation, yes."
Jennifer Garner & Daughter Violet Affleck Stun At White House State Dinner
View Gallery
The 51-year-old also got honest about being a working mother.
"Working moms get such a bad…we get all freaked out because we're told constantly 'you have 18 summers,' 'you have this much time,' 'time is fleeting,' and it makes you panic. My mom has always said to me 'you're their mom forever, don't worry you can do your job. You're their mom forever. I wish I had worked, I would have been a better mom. Your kids are going to be so proud of you.' She's always given me that that kind of grounding in that sense," she said. "So, if you come from a place of expansiveness instead of feeling just like 'I can't be a mom because I'm also working, and I'm supposed to be guilty all the time.' You better just lean into wherever you are any day exactly like right now just be here when your kids show up be there and we'll have a great time."
Jennifer Garner and Son Samuel Have Sweet Night Out at Lakers Game
View Gallery
Jen also teased what she is planning for her Halloween costume this year after going viral the last few years for her epic plans.
"My favorite costume when I was little was in 4th grade, my mom made me a carrot and so I haven't done anything about it but I've just been thinking in the last couple of days I wonder if I would be happy as a carrot again you had," she quipped.
Access caught up with the "Yes Day" actress while she was promoting her company, Once Upon a Farm's new Refrigerated Oat Bar line, which is available to purchase now nationwide in the refrigerator aisle at Target and Wegmans, and online at www.onceuponafarmorganics.com.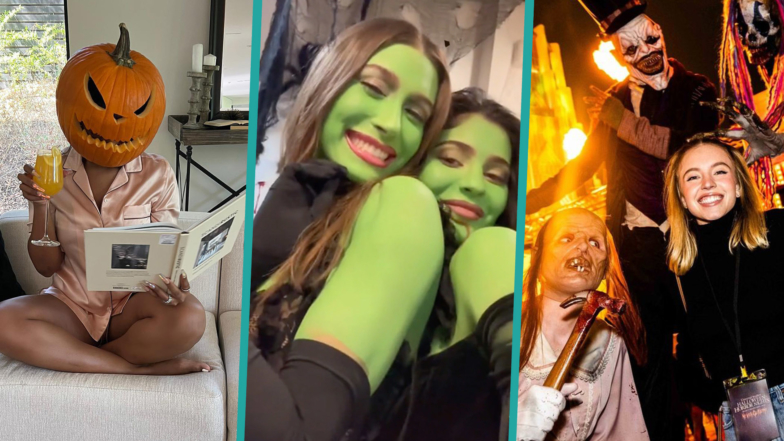 Jennifer Garner, Hailey Bieber, Kylie Jenner and More Get Into The Halloween Spirit
View Gallery
Copyright © 2023 by NBC Universal, Inc. All Rights Reserved.
This material may not be republished, broadcast, rewritten or redistributed.