Sealed with a kiss! Kylie Jenner and Timothée Chalamet have taken a major step in their relationship.
The makeup mogul, 26, and the Oscar nominee, 27, made their public debut at Beyoncé's Renaissance Tour concert in Los Angeles on Monday, where video obtained by TMZ showed the couple packing on the PDA during the superstar's performance.
Additional footage shared on social media showed them walking to their seats alongside Kylie's sister, Kendall Jenner, and laughing in the VIP section.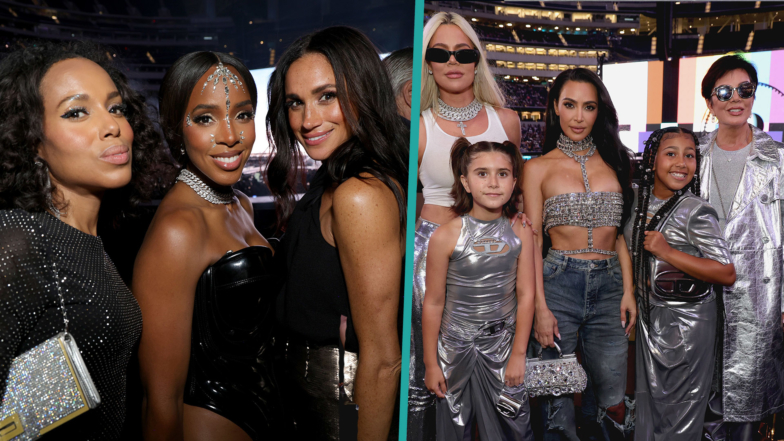 Meghan Markle, Kerry Washington, Kim Kardashian & More Stars at Beyoncé's Renaissance Tour in L.A.
View Gallery
Kylie and Timothée even locked lips in one loved-up moment seen in TMZ's clip, making their romance official after months of speculation. The stars were first linked earlier this year and paparazzi spotted them together for the first time at Timothée's house earlier this summer.
The reality star and the actor were far from the only celebrities who cheered on Queen Bey for her final night at SoFi stadium!
Zendaya and Tom Holland, Lori Harvey, Meghan Markle, Kerry Washington, Kelly Rowland, and Kim and Khloe Kardashian all stepped out for the event, too – with the Duchess enjoying her second Renaissance show in one weekend!
It makes sense that Queen Bey would attract such an A-list crowd to wrap the Los Angeles leg of her blockbuster tour – Sept. 4 also marked the icon's 42nd birthday!
Copyright © 2023 by NBC Universal, Inc. All Rights Reserved.
This material may not be republished, broadcast, rewritten or redistributed.