Priyanka Chopra isn't afraid to do some stunts!
The 40-year-old actress is starring in the upcoming action-filled spy series "Citadel" alongside Richard Madden and Stanley Tucci, and she got her hands dirty doing her own stunts.
"I'm a girl who from back in the day I've done action movies, I trust my body, I know my instincts. You give me resources, I'm going to end up doing most of it as well," she told Access Hollywood's Scott Evans at the show's Los Angeles screening. "I mean my sets where padded, I was like alright I have nothing to be afraid of. Let's get it. It's my job."
The "Quantico" star took her stunt work very seriously, telling Access she got a scar on her eyebrow from one scene.
"This one was a particularly rainy day and I have a scar to remind myself of 'Citadel' for all my life," she said.
In "Citadel" Priyanka and Richard play spies who join forces to restore their memories after their independent agency is destroyed.
Before the London red-carpet premiere last week, Priyanka shared with Access what drew her into joining the cast.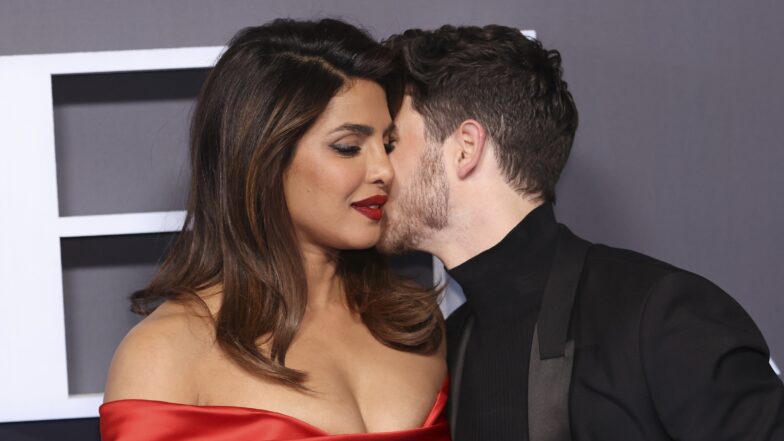 Priyanka Chopra Jonas & Nick Jonas Pack on the PDA at 'Citadel' Premiere
View Gallery
"I think the ambition of the show is very exciting I was very excited to work with the Russo brothers I think they owned this lane this genres' them. If anyone can think of something bigger and better than what they've done last it has to be them, so that was all very exciting," she explained. "The fact that we're creating an original franchise original IP that it transcends languages and borders and is actually truly global and goes into different countries and works with local film makers and connects it to ours it's just so amazingly delicious and that's really drew me."
And her co-star had nothing but praise for the 40-year-old.
While chatting with Access at the London premiere of their new series, Richard revealed what it was like working with the actress.
"We just get on and we're kind of like two, we're like two magnets together, opposing and regular magnets," he said. "So, we kind of, we, we dance well together and we kind of we can fight well together and we, we, we push each other to get the best performance out of each other."
"Citadel" debuts on Amazon Prime Video on April 28.
-Emely Navarro